Home
It is my pleasure to welcome you to the official website of the Bermuda Ex-Police Officer's Association, now known as "Bermie Ex-Po". Our intention is to provide former and retired members of the Bermuda Police Service with a means of keeping in touch with each other, to record our collective history, and to encourage you to sit down and write about your own personal experiences so they can be recorded for posterity.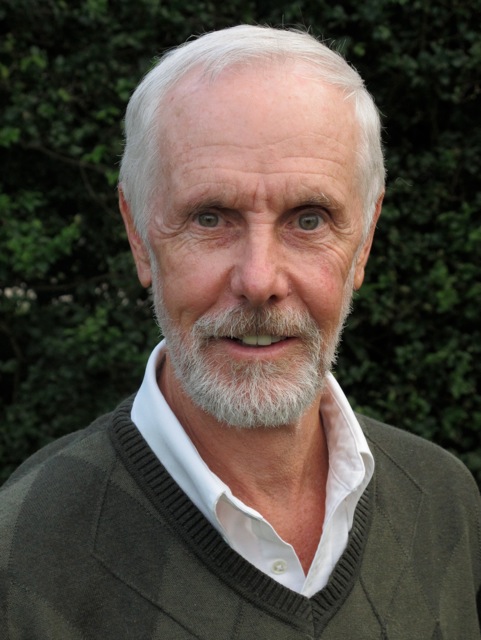 Our Committee (CLICK HERE for details) is determined to ensure that "Bermie Ex-Po" is inclusive for all those who have served in the BPS, and brings us all closer together, whether you are still living here in Bermuda or you are many thousands of miles away. You will see that we have even included former members of our civilian staff, and we also recognize the great contribution made to the BPS by those who are no longer with us in our "Hall of Fame".
I feel sure that as you leaf through its pages, our website will hold many fond memories for you, and will hopefully encourage you to let us hear from you.
The website itself has recently been given a major facelift to improve both its appearance and to make it more user friendly. Please feel free to let us have your comments and suggestions via our email address at This email address is being protected from spambots. You need JavaScript enabled to view it.
CHECKING OUR CONTACT LIST AND DECEASED OFFICERS LIST
This is the time of year when ExPo is asked by the BPS to provide them with a list of those former and retired colleagues who have died during the past 12 months. The reason for this request is that during the annual Memorial Service which starts off Police Week on Sunday 1st October, the Commissioner reads off a list of all those who have passed since last October. You can find our list for the past year in our Latest News column and would appreciate it if you culd check the list and let us know if we have missed anyone out. While you are checking out this list we would also ask that you check out our List of Colleagues (for whom we usually have contact details) and let us know if there is anyone who is not included in it - including you!
Roger Sherratt, President.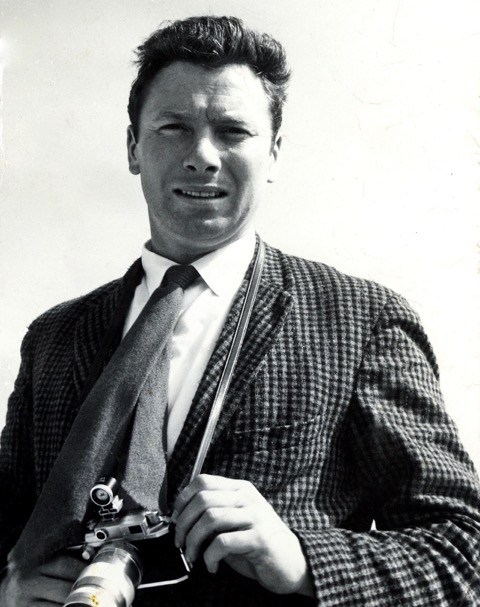 P.C. Ron Mullan
You can view our new article on former P.C.
Ron Mullan who served in the BPS from 1960-1963
in our Then and Now column
at
Welcome to our "Then and Now" column. This is designed specifically for former and retired members of the Bermuda Police to tell their own stories about life in the BPS. It is open to anyone who has served for any length of time, no matter how short, and provides you with an opportunity to relate your personal history. We are keen to illustrate your story with photos if you can provide them.
To access our 'Then and Now' article on former P.C. John Latoszekgo to http://expobermuda.com/index.php/tan/584-john-latoszek
CLICK HERE for a list of all our "Then and Now" articles.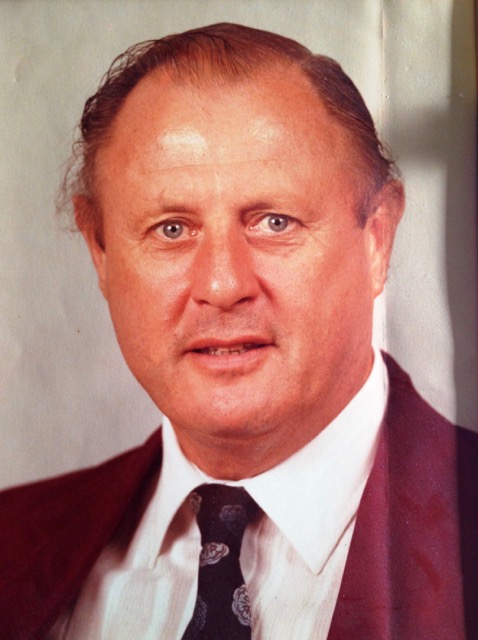 Det. Superintendent John Joseph Sheehy
To view this article go to
This section is intended to honor the memory of former colleagues who are no longer with us. They are kindly submitted by family and friends, and we urge the families of our former colleagues to assist us in including their loved ones in our Hall of Fame. As you will see, family members have also kindly provided us with photos.
Our latest article is dedicated to the Late retired Detective Superintendent John Joseph "John Joe" Sheehy who served in the Bermuda Police for 33 years from 1952 - 1985. "John Joe" was a brilliant detective who had a sterling reputation as a first class leader and investigator who was anm inspiration to many of the CID officers who worked under him.
You can view our previous Hall of Fame article on Inspector Douglas "Red" Hebberd at http://expobermuda.com/index.php/hof2/556-douglas-red-hebberd
CLICK HERE for a list of all our "Hall of Fame" articles.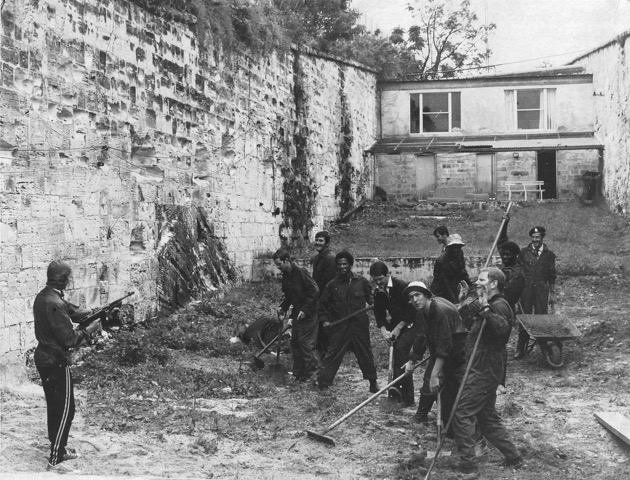 Home, home on the Range!
Please go to the latest "Who, Where and When"
column for the enlargement, or click on
This column usually features photographs submitted to us by former colleagues in which we challenge you to tell us who is in the photograph, when was it taken, and where was it taken? We give you a couple of weeks to figure out the answers and we then publish the correct results - if known, based on our collective memories.
Our latest photo is an unusual scene but you will know the location if you ever visited it! We would like to know exactly where and when it was taken, who is in it, and what on earth are they doing? Please either email your answers to us or type in your comments in the "Comments" section below the enlarged photo.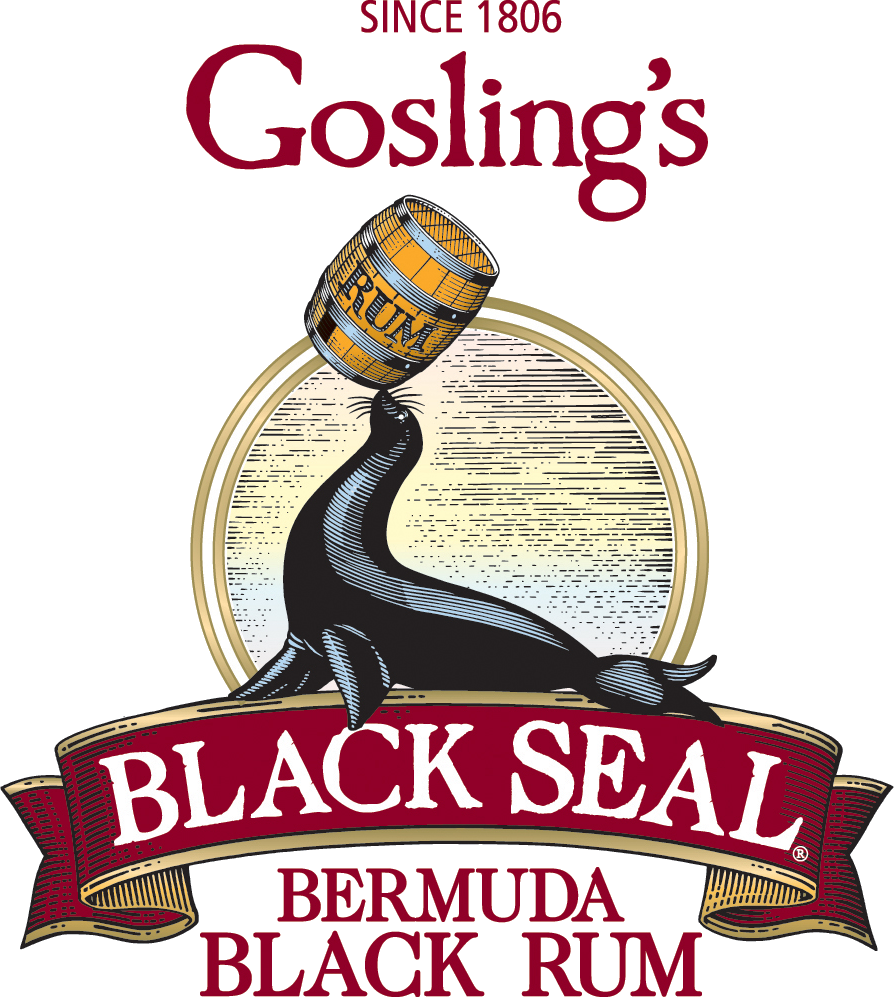 Gosling's "Back Seal Travels the Glob
Click below for the article
This column features interesting articles written on a wide range of subjects related to the Bermuda Police Service or personal stories. We are delighted to receive articles from anyone who wishes to put pen to paper, and will assist with editing where necessary. You can submit articles and photos by email at

This email address is being protected from spambots. You need JavaScript enabled to view it.
Our latest article, is actually a comment from Mike Caulkett who had noted when reading our tribute to Alistair "Shakey" Johnson mention of Shakey enjoying "Dark and Stormies". The thought of our national beverage brought back fond memories of Bermuda to Mike, who visited his local supermarket in England and discovered, much to his surprise, that he was able to purchase a bottle of Gosling's "Black Seal". Returning home with "Black Seal" and ginger beer in hand he poured himself a couple of "dark and stormies"! Gosling's is still a thriving business in Bermuda and now sells their rum around the globe, so we are asking our readers to let us know if Gosling's "Black Seal" is available in your town or country.