Home
It is my pleasure to welcome you to the official website of the Bermuda Ex-Police Officer's Association, now known as "Bermie Ex-Po". Our intention is to provide former and retired members of the Bermuda Police Service with a means of keeping in touch with each other, to record our collective history, and to encourage you to sit down and write about your own personal experiences so they can be recorded for posterity.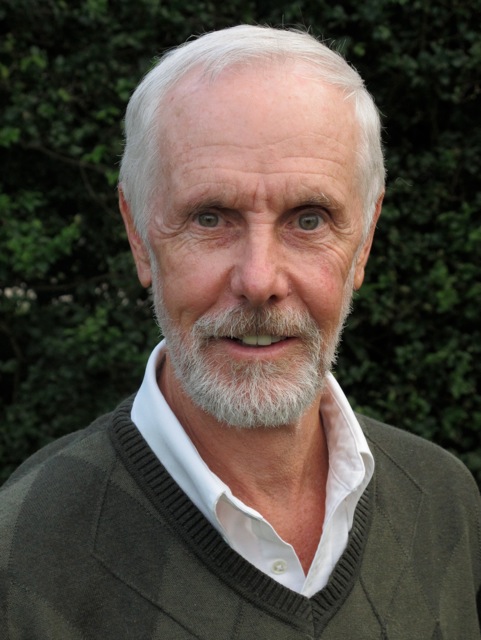 Our Committee (CLICK HERE for details) is determined to ensure that "Bermie Ex-Po" is inclusive for all those who have served in the BPS, and brings us all closer together, whether you are still living here in Bermuda or you are many thousands of miles away. You will see that we have even included former members of our civilian staff, and we also recognize the great contribution made to the BPS by those who are no longer with us in our "Hall of Fame".
I feel sure that as you leaf through its pages, our website will hold many fond memories for you, and will hopefully encourage you to let us hear from you.
The website itself has recently been given a major facelift to improve both its appearance and to make it more user friendly. Please feel free to let us have your comments and suggestions via our email address at This email address is being protected from spambots. You need JavaScript enabled to view it.
PROBLEMS RECEIVING PERSONAL COMMENTS
An important facility on our ExPo website is the 'Comments' section under each article we publish. This enables you to send us you own personal comments which we will then publish subject to vetting to avoid the possibility of being sued for libel etc. We have recently been flooded with literally hundreds and hundreds of "comments" from scammers which take hours to delete which can sometimes delay publcation of your comments. I should add that our policy is to publish only those comments that we consider to be appropriate and do not unecessarily insult or demean our ExPo members.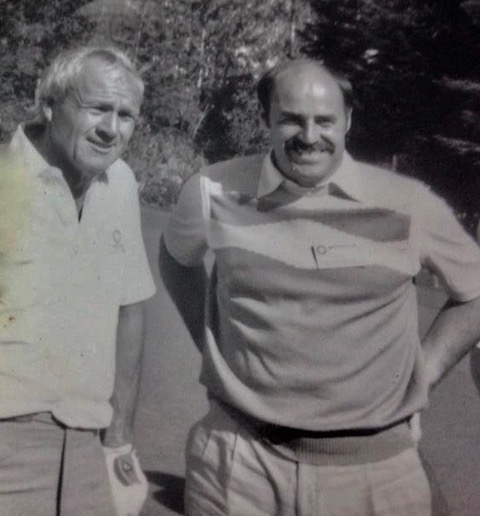 The guy on the right is Paul Dellanzo
The guy on the left is ...........?
You can view our new article on former P.C. Paul Dellanzo
who served in the BPS from 1975-1977, at
Welcome to our "Then and Now" column. This is designed specifically for former and retired members of the Bermuda Police to tell their own stories about life in the BPS. It is open to anyone who has served for any length of time, no matter how short, and provides you with an opportunity to relate your personal history. We are keen to illustrate your story with photos if you can provide them.
Our latest article is about former P.C. Paul Dellanzo who served in the Bermuda Police from 1975-1977 before seeking "greener fairways" in Canada and then around the globe as he made a name for himself in the international golf world.
To access our 'Then and Now' article on former P.C. Les Pearsongo to http://expobermuda.com/index.php/tan/703-les-pearson

CLICK HERE for a list of all our "Then and Now" articles.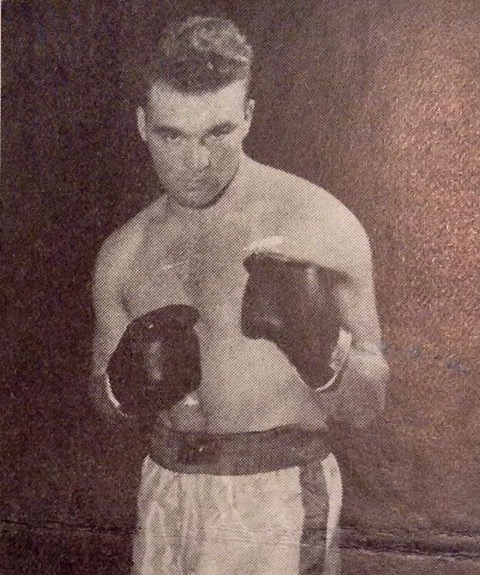 Boxer Extraordinaire
To view this article go to
This section is intended to honor the memory of former colleagues who are no longer with us. They are kindly submitted by family and friends, and we urge the families of our former colleagues to assist us in including their loved ones in our Hall of Fame. As you will see, family members have also kindly provided us with photos.
Our latest article is the fascinating story of P.C. Arthur Childs who served in the BPS from 1935-1950 during which time he established himself as a superb boxer who fought successfully against overseas opponents in front of packed audiences at No. 1 Shed. He was also an outstanding marksman for the Police Shooting Team, and his story is full of surprises, not least of which is that his wife Winnie is still with us at the aged of 104.
You can view our previous Hall of Fame article on Det. Supt. John "Joe" Sheehy at http://expobermuda.com/index.php/hof2/600-john-joseph-sheehy
CLICK HERE for a list of all our "Hall of Fame" articles.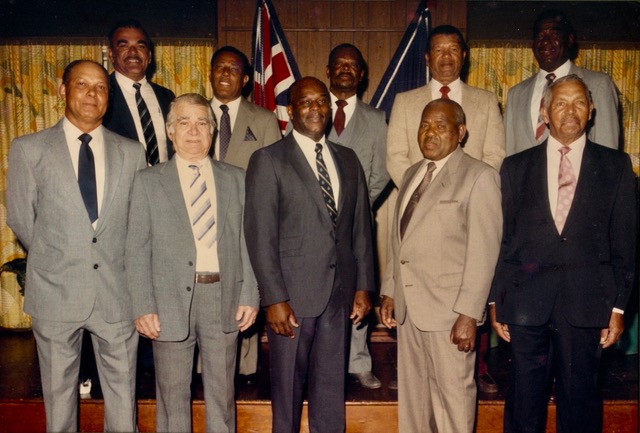 Old Timers!
Please go to the latest "Who, Where and When"
column for the enlargement, or click on
This column usually features photographs submitted to us by former colleagues in which we challenge you to tell us who is in the photograph, when was it taken, and where was it taken? We give you a couple of weeks to figure out the answers and we then publish the correct results - if known - based on our collective memories.
Our latest photo of "Old Timers" features a group of our colleagues most of whom are, sadly, no longer with us, and we just lost one of them in December 2018. We would like to confirm who they are, where and when it was taken, and how many of these veteran officers are still with us.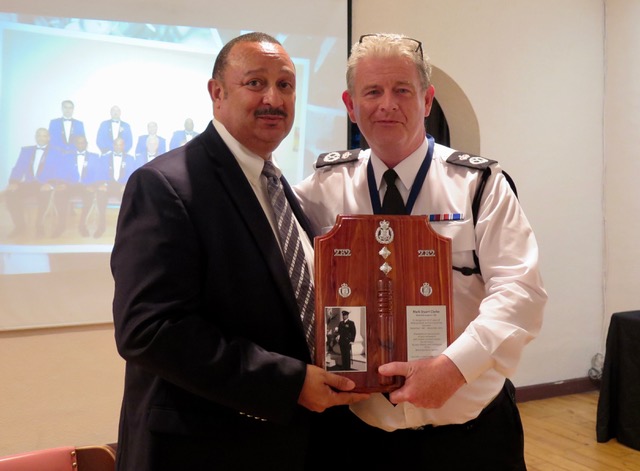 Retirement of Inspector Mark Clarke
Click below for the article
This column features interesting articles written on a wide range of subjects related to the Bermuda Police Service or personal stories. We are delighted to receive articles from anyone who wishes to put pen to paper, and will assist with editing where necessary. You can submit articles and photos by email at

This email address is being protected from spambots. You need JavaScript enabled to view it.