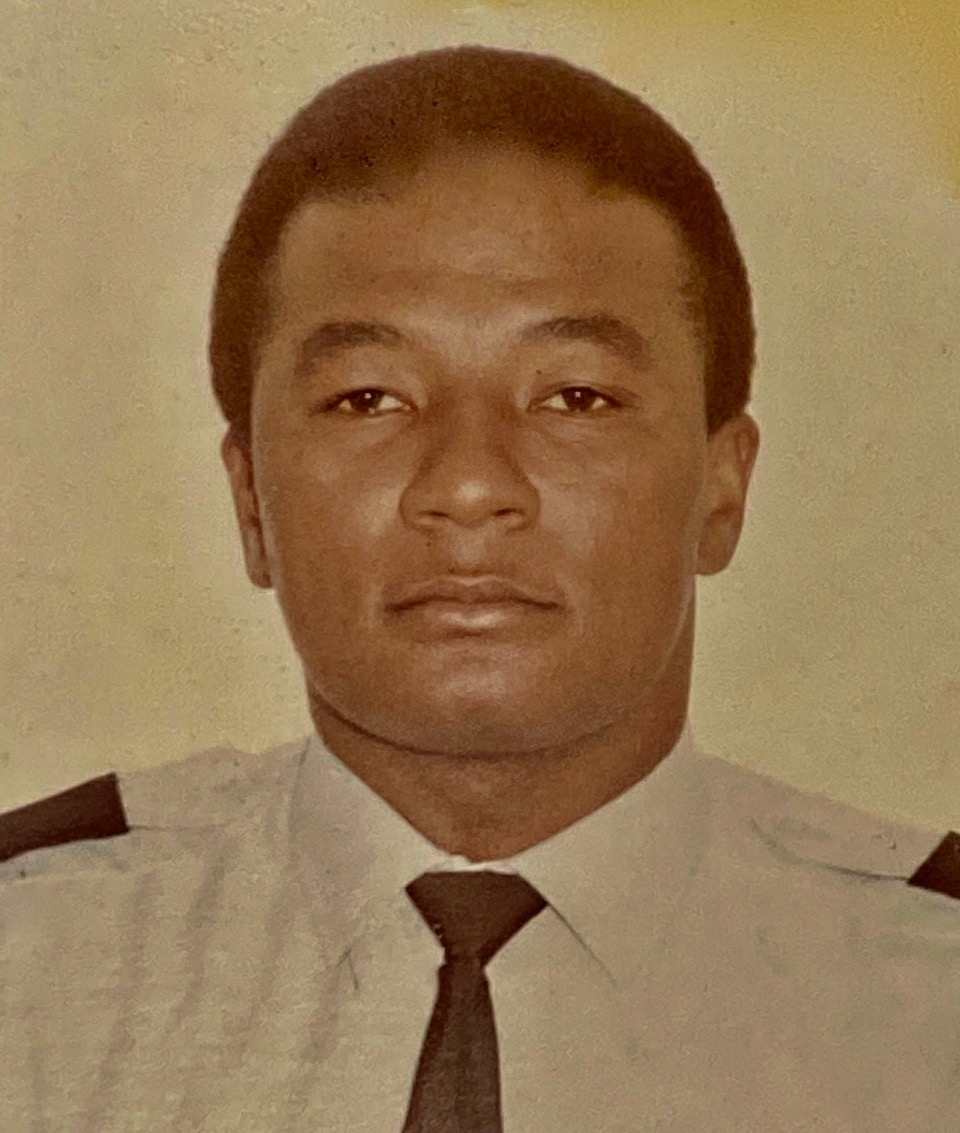 Young P.C. David Small
We just heard from Franz Williams the sad news that retired Detective Constable 353 David Small died at K.E.M.Hospital during the early morning hours of Wednesday 27th July 2022, after an extended battle with Alzheimer's. He was 81 years old. His wife Diana was always present throughout his illness up until the time of his passing.
Originally a teacher from Saint Vincent - David joined the Bermuda Police in May 1971. David was first posted to Eastern Division, St. George's for a year before moving to Operations where he would later spend many happy years in MCPS. In 1973 David transferred to Central CID, another area in which he would later spend much of his career. He returned to Traffic, MCPS, in late 1973 and remained there for the next 10 years except for another brief spell in the Murder Room. In 1983 David transferred to Central CID again, and apart from a few months in Central Parishes he spent the rest of his career in CID, including time as an investigator on the Warwick CID team and in the Minor Offences Squad. He retired in June 1996.
In January 1992, David received a Commissioner's Commendation for his detective ability and skillful investigation resulting in the conviction of five persons for shoplifting.
David's funeral arrangements will be handled by Alpha Memorial Chapel, and we will publish details as soon as they are known.
We extend our sincere condolences to Diana and to David's family and friends.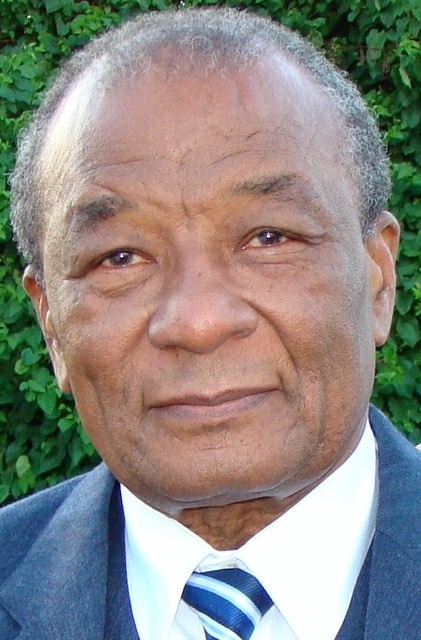 David Small
5th August 2022
A graveside service for our dear departed friend and colleague, David Small, was held 6pm on Thursday 4th August 2022, at the 7th Day Adventist Church Cemetery in St. George's.
The service was well attended by a good number of our former colleagues including Wayne Perinchief, Carlton Adams, Juanita and Steve Shaw, Stevie and Trent Lightbourne, Rosalie Pearman, Martin Johnson, Paul Singh, Mark Clarke, Barbra Clarke, Tracy Adams, Virgie Selvin, Doc Hall, John Dale, Linda Perry, Eunice Lambert, Dennis Gordon, Cheryl Watts, Junior Watts, Franz Williams, Kevin Waldron, Kevin Cabral, Ken James, Frankie Dublin, Stan Francis, Cammie Berkeley, Linnell Williams, Douglas Joslyn, Wayne Hodgson, Theo Providence, and our ExPo President, Calvin Smith.
The following Tributes to David have been submitted by Carlton Adams and Calvin Smith:-
David Small first came to my attention as a member of the BPS Motorcycle Section during which time he had already established a reputation as being highly effective in that role. I later became acquainted with him when he was transferred to the Criminal Investigation Dept.
He was a respectful, polite, and humble individual with a mischievous sense of humor; his work ethic characterized by exceptional patience and unrelenting persistence in pursuit of whatever objective he had set relating to a particular task. Slow and deliberate in his conduct of any investigation assigned him he was often criticized by some who did not fully appreciate his abilities as an investigator to the extent that eventually there arose a chorus advocating that he should be transferred elsewhere. This course of action was vigorously opposed by David's colleagues and his retention supported by at least one senior supervisor within the C.I.D. and there the matter eventually ended.
Whether as member of the Minor Offences Squad in which he worked for a number of years within the C.I.D., or as a member of the Major Incident Room/ Serious Crime Team David by his example mentored a number of younger officers whom progressed and achieved supervisory and senior ranks within the Service.
A memorable example of David's abilities as a Detective occurred while he was a member of a team investigating several armed robberies. An elderly man with a criminal history was arrested for having committed robbery armed with a machete. He was interviewed by accomplished young detectives and steadfastly denied the offence. Later, he was interviewed by David, slow and steady, and readily admitted details of the event, such was David's ability to interview suspects in a manner that was considerate and respectful of them, despite their circumstances. Subsequently the man received a custodial sentence before the court.
On yet another occasion David and another officer were interviewing a murder suspect whom became frustrated at the rate at which David recorded (by hand) the questions and answers made and expressed not only his feelings but continued on blurting out the details of the crime resulting in the loss of another man's life. He later received a custodial sentence for his part in the murder.
David was extremely popular among colleagues within the C.I.D. Dept. Slow moving, slow talking, his expression dominated by that half smile and mischievous twinkle in his eye. When he chose to share his sense of humor listeners could be reduced to tears and raucous laughter. Those of us whom knew him best will know what that means. Nothing further need be said.
Criminal investigation is challenging and not the preferred choice for many who make careers in Law Enforcement. David, a team player was for many years of his service, a member of a widely diverse group of personalities within the Criminal Investigation Department who consistently made a significant contribution to the ongoing efforts of the Bermuda Police Service to Make Bermuda Safer.
He will be sadly missed.
To the family and friends of Mr. David Oral Small. I write as the President of the Bermuda Police Service Ex-Police Officers Association, on behalf of our Executive Team, Officers and members to extend our sincere condolences on the passing of David. In addition to thank you, his family for sharing him with us.
There are countless stories within the BPS about the contributions David made to the Bermuda Police and to the people of Bermuda. In the late 80's, I too was one of his young charges as a member of the Hamilton CID, Minor Offences Squad. It was there, I first met David and it was under his tutelage and careful eye that I learned and achieved early success; not only in my policing duties, but life skills, financial advice, good counsel and advice on how to treat people fairly, no matter their circumstance. Lessons and abilities that I continue to utilize as I mentor others. He will certainly be missed.
These are some of the comments about David posted on our ExPo Facebook page:-