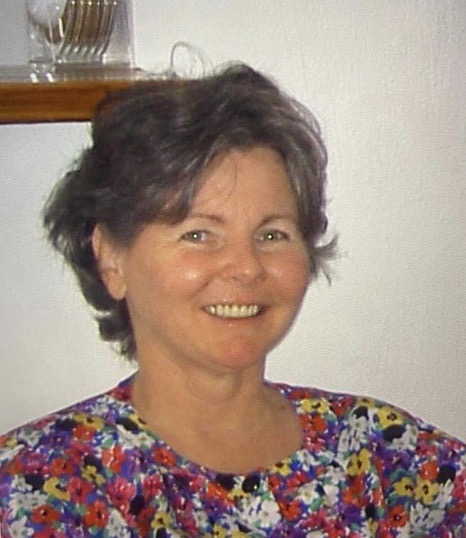 Margaret Elliott
We were saddened to hear the news, published in the Royal Gazette on 29th August 2022, that Margaret Elliott, who had worked for some years as a Secretary for the Bermuda Police Service had recently passed away. CLICK HERE for the Royal Gazette obituary.
Margaret was the daughter of former P.C. Barry Ivor Elliott who had served in the Palestine Police before coming to Bermuda. After leaving full-time service Barry joined the Reserves in 1952 and later rose to become Commandant of the Reserve Police.
Margaret came to work at Police Headquarters from one of the secretarial services in Hamilton and served in the typing pool in the Summer of 1971 at the time of the murder of Jean Burrows on Pomander Road in Paget. She worked primarily as secretary to D/Supt Bill Wright of Scotland Yard, and being the daughter of a former police officer, and because of her secretarial skills including shorthand, she proved to be an excellent secretary.
Margaret was similarly employed in late 1972 working for the team on Commissioner Duckett's murder followed by the assassination of His Excellency the Governor in March 1973.
Margaret went on to become secretary to OIC Central Station in the 1980's. She was a highly proficient and accurate typist who worked in the strictest of confidence.
She is survived by her brothers Kevin, Jack, Aidan, Brendan, and sisters Helen and Nancy.
Funeral arrangements have been made for Tuesday, 6th September 2022 at 11.am at St. Theresa's Roman Catholic Cathedral.
We offer our sincere condolences to Margaret's family.