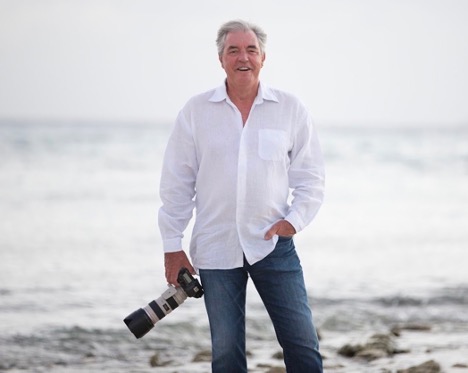 Phil Bermingham with camera at the ready!
Our good friend and colleague, Philip Bermingham, is taking a holiday in Bermuda at the moment and playing some golf. I was chatting to him a few days ago shortly after he had received the incredible news that his photograph of the Late Justice, Ruth Bader Ginsburg, has just been chosen as the image to be used as the basis for a U.S. "Forever" stamp to be issued in 2023.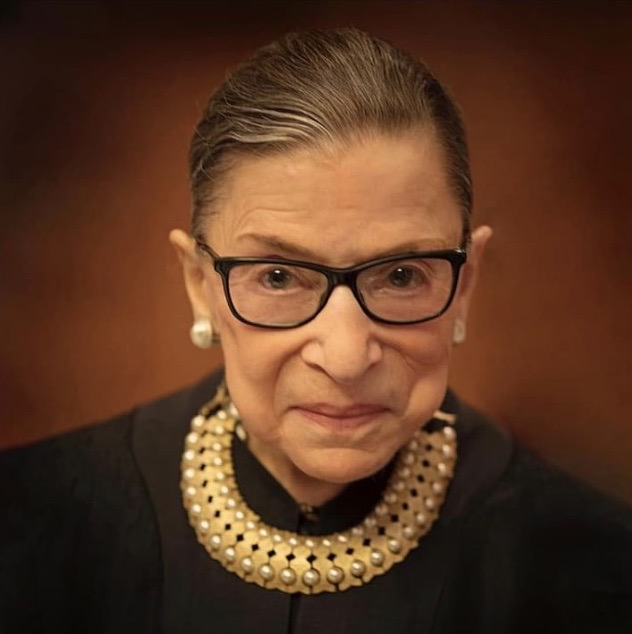 Photograph of Justice Ruth Bader Ginsberg
by Philip Bermingham
The news of this stamp, honouring Justice Ruth Bader Ginsburg, has been carried throughout major media in the U.S. and was also featured in the Royal Gazette on 27th October 2022. CLICK HERE to view the article.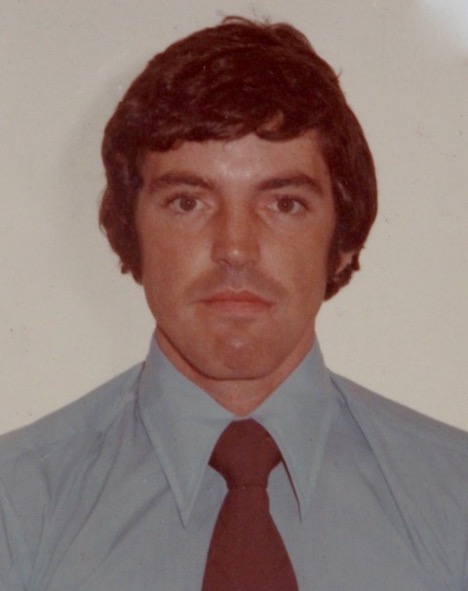 Young D.C. Philip Bermingham
Philip served here in the Bermuda Police from 1971 – 1978 during which time he was transferred to Scenes of Crime where he became seriously interested in photography. Philip and his American wife, Anne, moved to the U.S. in 1978, and he embarked on a career in photography resulting in him becoming internationally recognised for his outstanding abilities. In addition to his already iconic photograph of Justice Ginsburg, who he knew personally, Philip has been commissioned to photograph members of the Royal family, including Her Majesty Queen Elizabeth, and His Majesty King Charles when he was Prince of Wales, President H.W. Bush, Prime Minister John Major, General Colin Powell, and numerous other luminaries.
We published an article about Philip in our ExPo "Then and Now" column (CLICK HERE to view it) in which Philip wrote about his life prior to coming to Bermuda, his 7 years in the Bermuda Police, and his remarkable career as a professional photographer. Born in Cheshire, Philip served in the Liverpool and Bootle Police prior to joining the Bermuda Police. Philip certainly had more than his share of excitement whilst serving here as a police officer, and his article makes for a fascinating read
In the article Philip pays tribute to having served here in the BPS, He says, "I am a lucky and fortunate man and I am grateful for all the opportunities that the Bermuda police presented me. I sincerely believe that Bermuda still has a part of me and I love my visits and catch-ups with my old friends. Once it is in your system it is there forever. Bermuda truly is another world! Oh does that remind you of a song?
"The one thing that stands out the most in my time there was the camaraderie of my colleagues and the enjoyment of working with them. Being a 'Bobby' in Bermuda is truly a unique experience. I shall be forever grateful for that opportunity."
30th October 2022