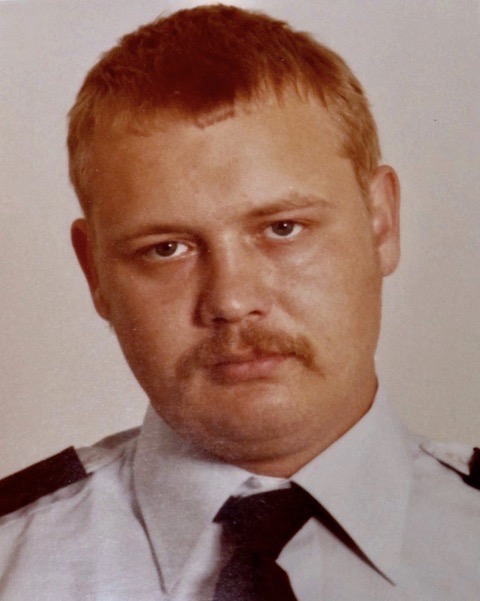 Young P.C. Phil Starr
We've just heard from former P.C. Phil Starr, who served here from 1981 – 1983, in Eastern Division, St. George's.
Phil will be paying a brief visit to the Island on 11th March on the P&O cruise ship "Ventura" berthing in Dockyard, and he would be delighted to catch up with anyone who remembers him, especially the guys he worked with in St. George's.
He has great memories of his time in Eastern Division with Arthur Bean as his Sergeant, and working alongside Kevin Knights, Dave Ashurst, "Moby" Pett, Frankie Foggo, and with Larry Fox who he's maintained contact with.
Phil vividly remembers the day when he and Steve Dunleavy had to endure the wrath of the Commissioner for taking their hats off when they entered Police Headquarters to deliver mail to Admin even though the directive was to wear hats OUTSIDE the buildings in Prospect. Phil is sure Steve will remember that incident especially as they both took a couple of hours off to discuss the incident in the PRC! He also played hockey for the Police team with Davie Kerr, Bernie Pitman and Mark Norman and others.
We did hear from Phil a few years ago when he got together with Steve Taylor and Bill Webster at which time he was living on a narrowboat. He says he and his wife have since sold the narrowboat and are now living just outside Nantwich in Cheshire which, according to Phil "is about 10 miles from Frankie Foggo's beloved Stoke City!" The two worked together in St. George's.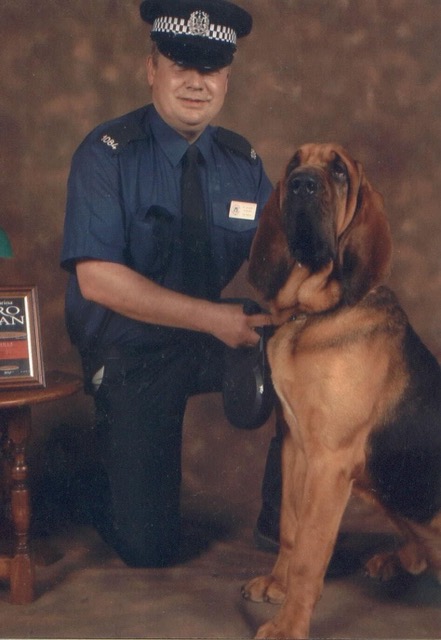 Phil with his beloved police dog
After leaving Bermuda, Phil spent 25 years in the Hampshire Police, mainly in the Dog Section, and knew other former Bermuda guys in the Hampshire Police included "Rocky" Ironmonger, Tim Dodd and Nick Jamieson.
Phil has had two full knee replacements and says he is now more mobile than he's been for 20 years. He and his wife keep their garden going, both enjoy cooking and taking cruise ship holidays. He sees Andy Fielding and Kevin Hamilton on a regular basis, and he and his wife have visited Barbados several times where they regularly see Clive Browne, Kenny Dottin, Pete Clark and Andy Boyce.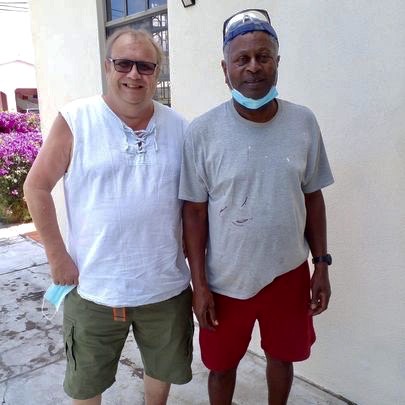 Phil with Kenny Dottin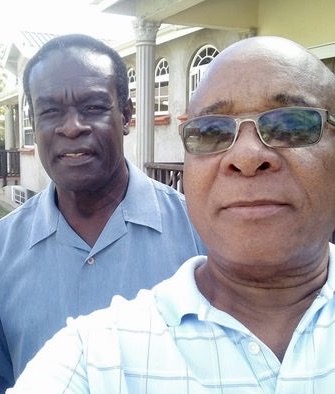 Andy Boyce and Clive Browne
Although their visit to Dockyard will be quite brief, Phil would love to meet up with a few of his ex-colleagues during their one day stay.