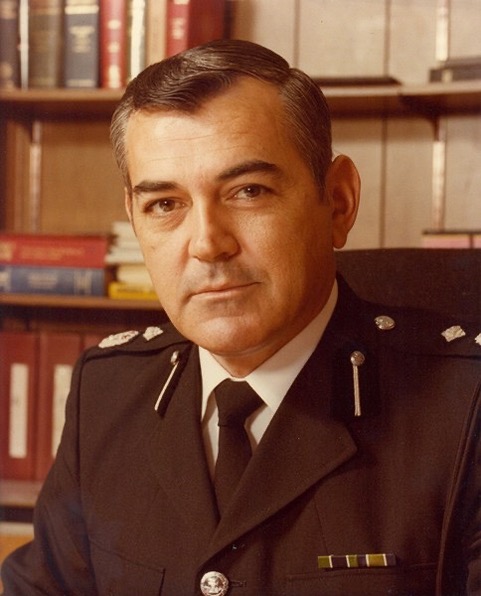 DCOP Harold Moniz QPM, CPM
Funeral Service for Harold Moniz - A Celebration of Life service will be held for former Deputy Commissioner Harold Moniz, QPM, CPM, at St. John's Church in Pembroke at 2pm on Saturday 21st January 2023. Interment will follow at St Marks Church Cemetery in Smith's Parish.
Our sincere condolences are extended to his loving wife, Jill, their children Stephen and Suzanne (Reggie) Horseman, and all of the family and friends.
In lieu of flowers, donations in his memory may be made to the Bermuda Police Benevolent Fund c/o Police Headquarters, Prospect, Devonshire.
CLICK HERE for more details in the Obituary column of the Royal Gazette.
CLICK HERE for the article on our ExPo website reporting on the Sad Passing of Mr. Moniz.