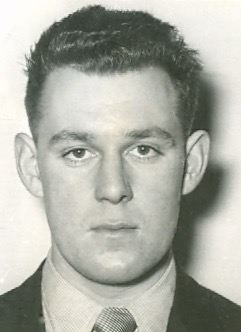 Young D.C. Michael "Mike" Leng
We are saddened to report on the passing of one of our old friends and colleagues, former Sergeant Michael "Mike" Leng who passed away peacefully on 7thNovember 2022 at the age of 86
Mike was born in Doncaster, Yorkshire in 1936 and served in West Riding Constabulary from 1953-1954 before joining the Royal Military Police for 3 years, from 1954-1957. After his military service he continued his police career, joining the Leeds City Police for 2 years before successfully applying to come to Bermuda as an experienced officer, to "escape the UK weather"!
Mike arrived in Bermuda in March 1959 and was posted to Western Division for 2 years after which he transferred to Western CID where he promoted to Sergeant.
While here in Bermuda, Mike met Shirley, the love of his life, a young Canadian nurse at King Edward Hospital, and the two were married in August 1964.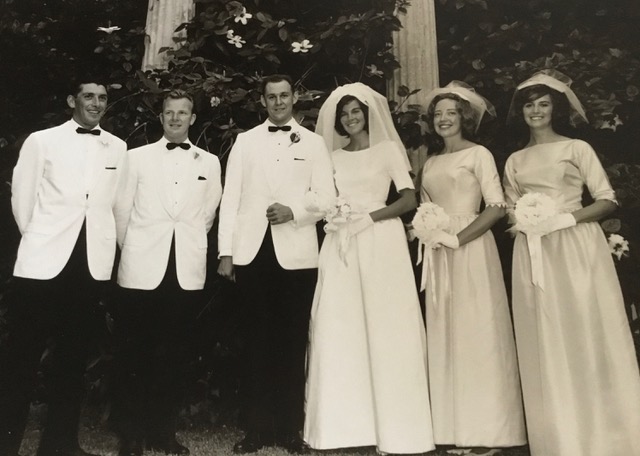 Mike and Shirley's wedding photograph at Deepdene Manor
(l-r) Malcolm Santor, Bob Stewart (Best Man),
Mike and Shirley, and two friends of Shirley's from BC
Mike served here for just over 7 years before he and Shirley decided to move to Vancouver, Canada in July 1966.
We offer our sincere condolences to Mike's wife, Shirley, his children, Denis and Wendy (Jeremiah), as well as his 2 grandchildren, Liam and Ellie, and his sister, Pam.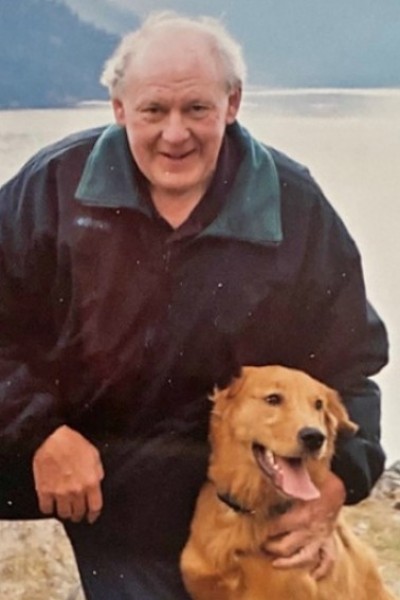 We have just received a link to Mike's obituary in the Vernon Morning Star CLICK HERE to review the obituary and comments.
Obituary for Michael Leng
October 9, 1936 – November 7, 2022
In Loving Memory

It is with heartfelt sadness we announce that on November 7, 2022, Michael Leng passed away peacefully, at the age of 86. He is lovingly remembered by his wife, Shirley, his children, Denis and Wendy (Jeremiah), as well as his 2 grandchildren, Liam and Ellie, and his sister, Pam.

A Yorkshire lad, Mike was born in 1936 in Doncaster, England. After completing his National Service and a short stint with the Leeds Police, he escaped the UK weather and joined the Bermuda Police Service.

It was there that he met and married Shirley, his wife of 58 years. They moved to Vancouver in 1966 and 2 years later moved to the Yukon where Mike loved to hunt and fish.

Moving to Vernon in 1981, Mike took up the sport of golf. He was a member of the Vernon Golf and Country Club for over 30 years and made many friends there. Mike was known to enjoy a pint and a 'wee dram'. He was a great poker and crib player, and loved a wager.

Those who knew Mike had many good laughs over his dry sense of humour. Looking past the crisp British exterior, people could see the kind and gentle soul who was our husband, dad and grandad. He will be greatly missed.

The family would like to thank Dr. Dave Arnold for his many years of care and support.

A celebration of Mike's life will take place at a later date.
EDITORS NOTE -
In forwarding the above information to us, Shirley said that Mike's years in Bermuda were one of the highlights of an interesting life, and she sent a big hello to all who knew him.